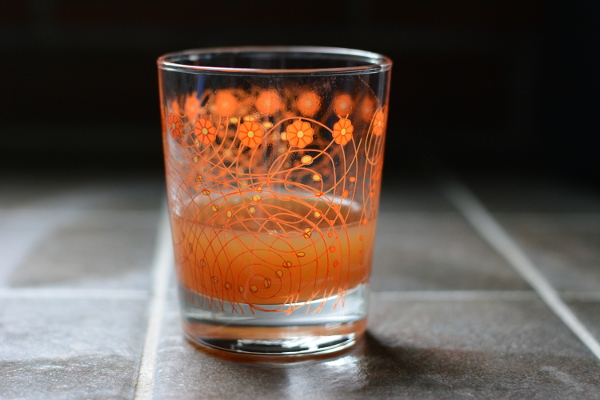 I didn't intend to make ginger beer and ginger ale. But there I was: walking out of the local home brew shop with a case of bottles, caps, champagne yeast and a jar of no rinse cleaning powder for the bottles. I had only intended to make ginger ale and needed two 16 ounce bottles. Here I was with twelve bottles. The package of yeast is enough for gallons of bubbly beverages. So I figured I'd buy more ginger and attempt to make ginger beer for my husband. He always enjoys getting the sharp flavored beverage when we go to PF Chang's. And before we go any further, ginger beer is non-alcoholic.

I didn't realize it was so easy to make carbonated beverages without carbonation at home. It's really quite easy. You mix up the liquid, bottle it, then add a little bit of the champagne yeast and then let the yeast go to work. Honestly, the hardest part was peeling the ginger, with all of its odd angles and nooks and knobs.
It's quite amazing how quickly the yeast jumps into action. Within a few hours there's already significant bubbling action in the bottle. It's really neat!
I made two rather unevenly filled bottles. The recipe that I used suggested checking the carbonation after two days. We served the lesser filled bottle then. The flavor definitely wasn't my style (it was strong) and even my husband, the ginger beer fan, wasn't too impressed. The carbonation was there but it wasn't enough. But when he opened the second bottle six days after it was made he seemed to think it was as good as it was going to get. The carbonation was there as was the flavor.