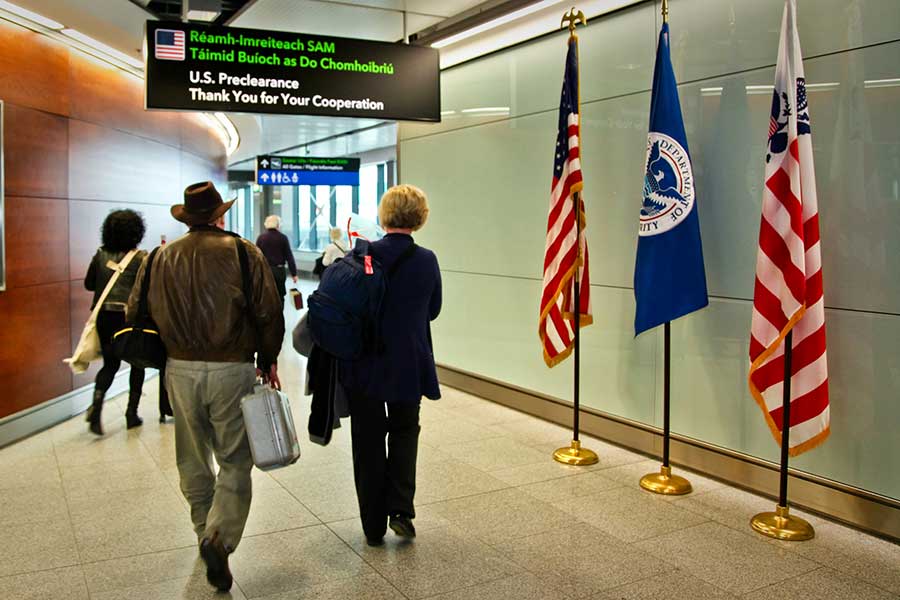 One of the worst parts of international air travel is coming back home. And by that, I don't even mean the fact that your international adventure is over. (Although, let's be real. That isn't easy, either.) No, what I mean is that you arrive back in the United States only to stand in line for who knows how long, reeling from jetlag, in order to clear customs and immigration.
But international travelers flying into the United States from Dublin are required to complete Dublin Airport US Preclearance. You read that right: air travelers pass through United States customs and immigration before even leaving Ireland…or even Europe! While Dublin preclearance still requires you to wait in line, it gets the immigration check out of the way early.
This is especially relevant to travelers taking advantage of direct flights to Dublin with Aer Lingus. Let me tell you, there is no better feeling than arriving at your home airport after hours on an international flight and being able to simply go home without any extra checks. While this guide is generally for those with US citizenship, it also applies to international visitors, too.