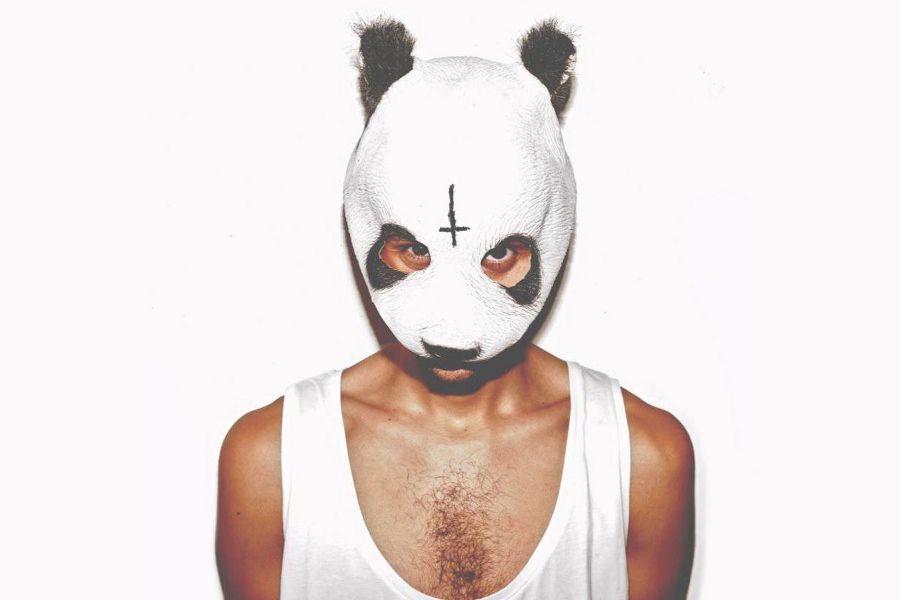 German rapper Cro certainly isn't the first musician to have a gimmick. His just happens to be a panda mask that covers the top half of his face, obscuring his identity. It features an upside-down cross drawn on the mask between the eyes. But while Cro might be considered a rapper, his music is positively poppy. Since the release of Raop, his debut full-length, in 2012, the young musician has been a star of the German music scene scooping up awards and topping the music charts. Let's get to know Cro for this month's German Music feature!

About Cro
Without the mask, he is merely 26-year old Carlo Waibel from Stuttgart, Germany. The infamous panda mask transforms him simply by placing it on his head. With it, he is a popular musician on the German music scene.
The Music
Since the very beginning, Waibel has made no secret of his aspirations to marry the rap and pop music genres together. The title of his debut, Raop, is even a mash-up of the names of the two popular types of music. 2014 saw the release of his second full-length album, entitled Melodie. Both albums went to number one on the German and Austrian music charts. They have also spawned a number of popular singles all of which feature Wailbel's trademark of strong, catchy melodies. Last summer, he released an MTV's Unplugged sessions. The Unplugged session included guests such as Die Prinzen as well as rappers Max Herre and Teesy.
Music fans looking to experience Cro firsthand and practice their German skills are in luck. The rapper has tour dates and festival appearances scheduled for this summer!
Listen to Cro
Get a taste of Cro with three tracks. Highlighted below are his first single "Easy" from Raop, "Traum" from Melodie and from the MTV Unplugged session "Bye Bye," a song which the musician previously had recorded but had never released.
Looking for another Ohrwurm to help you learn German? Check out previously featured musicians and bands!
Photo from Cro's official Facebook page. This post contains affiliate links.