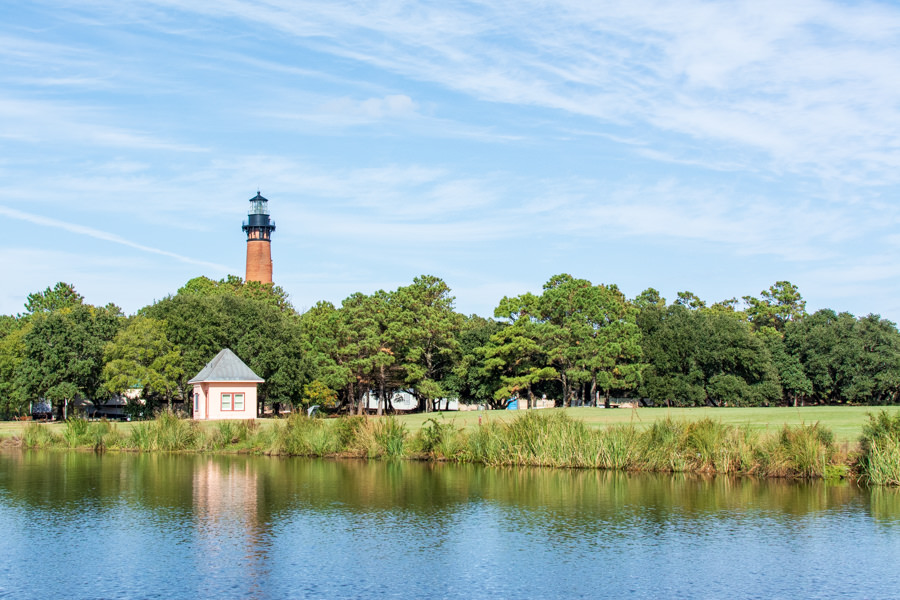 Each summer, visitors flock to North Carolina's Outer Banks for vacation. But many won't make the trip to the northern part of the barrier island. In comparison to Kill Devil Hills or Nags Head, the village of Corolla, North Carolina, is a more quiet destination. But that doesn't mean it isn't happening and fun. There are plenty of activities and things to do in Corolla, from places to eat and shop. And there are special activities that you can not do just anywhere, like lighthouse climbing!
As a child, each year for our family vacation we loaded up in the minivan and traveled the nearly eight hours in order to spend a week in Corolla's Whalehead area. It is a spot that is special and nostalgic for me. Even after all this time, the heart of the area remains.
When you compare Corolla to its other North Carolina's Outer Banks counterparts, it is almost a world away. With somewhat less commercial development, Corolla maintains a feel that is closer to that of a Southern village. That isn't to say it isn't busy in the summer, but Corolla certainly embodies a more laid back feel.